Pukehiki Community Church

150th Anniversary of Pukehiki Church
The Church at Pukehiki was built in 1867 - 1868 and the first service was held on 19th April 1868 by Rev. Alexander Greig.
The first 150 years of this historical church are being celebrated with a special church service:
Sunday 22 April 2018 at 2pm
The service will be led by the Rev Richard Dawson,
a descendent of the third resident minister at the Church
This will be followed by afternoon tea in the Pukehiki Hall
This will be a great opportunity to learn more of the history of Pukehiki,
and also to meet many locals. The Mayor and some City Councilors will be attending.
Some folk will be present in period costume, so feel free to join in on the spirit of the day
Click here to read more of the history of the Church at Pukehiki.
Watch this space for more details on celebrations
---
Church Services:
Ecumenical Church Services are held at 3pm on the first Sunday of March, May, September, and November. A different visiting minister will take the service.
The last service was held on 4th March 2018, and was led by Rev David Crooke.
~
You are valuable because you exist.
Not because of what you do or what you have done,
but simply because you are. Max Lucado
---
Carol Singing: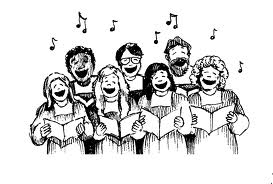 Every year, the Pukehiki Community Church hosts a Carol Singing evening.
This is an evening of singing your favourite Christmas Carols.
A Nativity Play is usually put on by members of the community for your entertainment.
Over the past years, these evenings have proved to be very popular and are well attended by locals and those from afar.
Last year, the Carol Service was held on Sunday 17th December, and was enjoyed by all.